Here at CLCC we believe in partnering with local groups to help spread the love of Christ. Here are a few local projects that we currently support.
The Cold Lake Food Bank
We support our local food bank by serving in the local distribution centre twice a month and participating in annual fundraisers. We will be hosting a food bank drive in the new year and participate in the Ride for Refuge Fundraising Campaign next fall.
Every second Friday Night we have a team that hands out food packages at the distribution centre. We are always looking for great people to join our Food Bank Team. It is a great opportunity to serve the wider community. It is a 2.5 - 3 hour commitment once a month.
Christmas Hamper Delivery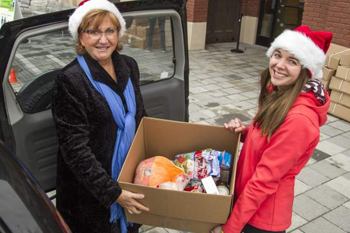 Prior to Christmas, our church helps with the distribution of Christmas Hampers from the local food bank to our community. We hand deliver hampers to all addressed within the city limits of Cold Lake. This year, the Hamper delivery day is Tuesday December 14th starting at 4:00pm.
engage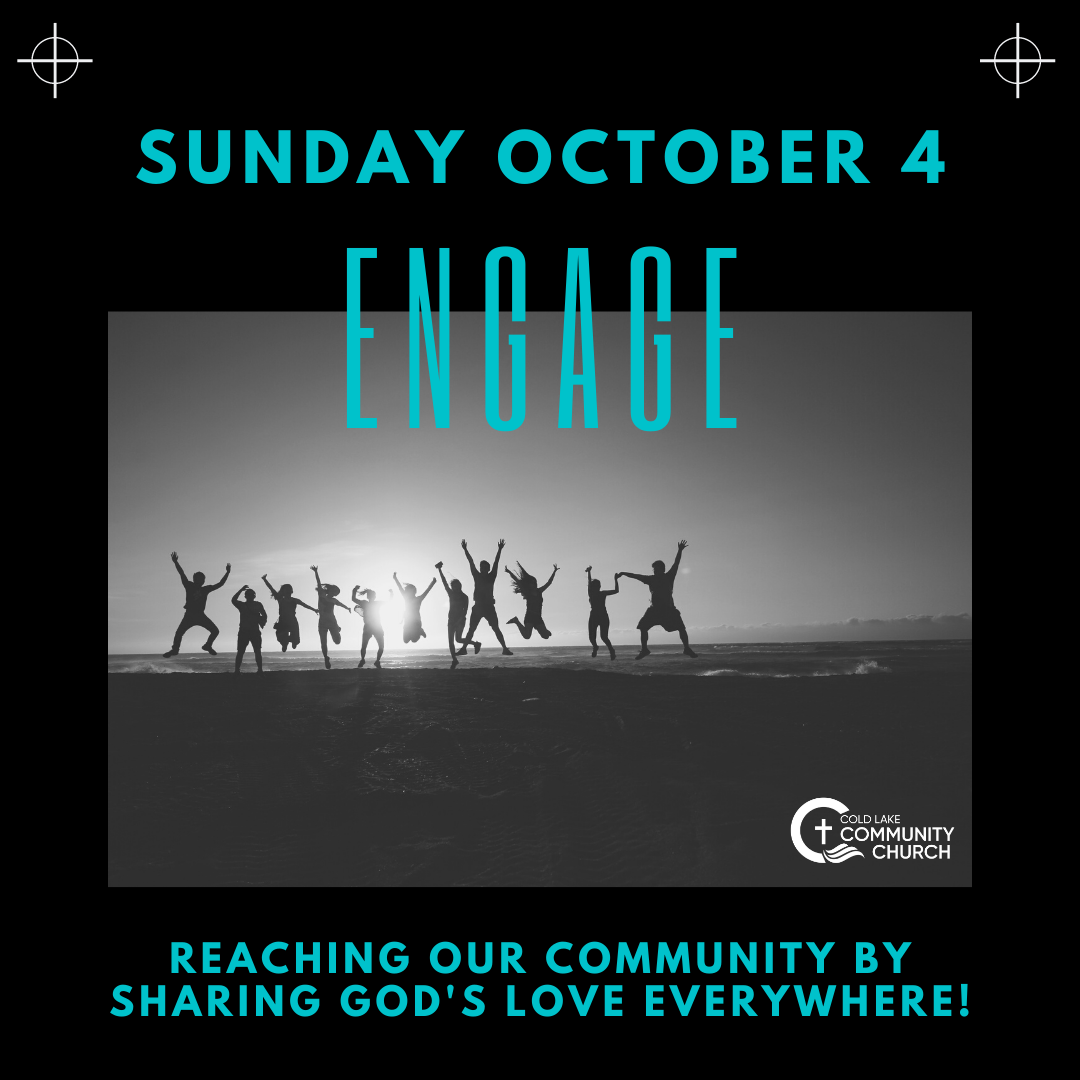 "Empowered by the Holy Spirit, we will share God's love everywhere. Sharing God's love results in leading people to an AUTHENTIC, life changing relationship with Jesus Christ."
October 4 we want to ENGAGE with God to fulfill our mission statement to share God's love everywhere. We want to equip our church to share the love of Christ through this event and others to come. ENGAGE is an opportunity to come together as the church to reach our community.
ENGAGE - A practical demonstration as a church to show love to members of our community.
click the link for all the details!