Welcome to Cold Lake Community Church
Below you will find information or links to help you get to know a little bit about us. Please take a moment to complete our online connection card HERE and let us know a little about you, how you heard about us, and let us know if you'd like more information on anything!
What to Expect
We meet Sunday mornings at 9:00am & 11:00am for a 1.5 hour service that includes singing (worship), biblical teaching and connecting. Our 9:00am service is also streamed live! Click here to watch Sunday mornings. There is no dress code and we have some members who prefer to dress up nice, and others who dress casually. We encourage you to wear whatever makes you feel most comfortable.
For Your Children
Every child is required to be signed in at our check-in station. If this is your child's first time you can complete the paperwork ahead of time to speed things up, click here to access the form.
The Nursery is currently closed until further notice. Toddlers (2 and 3 year olds) and Kids Church (Children 4+) are open. Entry into children's programs will be closed 15 minutes after the start of service. Please go to the FPGO Kids page for all our COVID up-to-date information.
OUR MISSION AND VISION
Cold Lake Community Church is affiliated with the Pentecostal Assemblies of Canada, and hereby follow the principles and guidelines of our district.
OUR MISSION
Empowered by the Holy Spirit, we will share God's love everywhere. Sharing God's love results in leading people to an AUTHENTIC, life changing relationship with Jesus Christ.)
OUR VISION
Connecting to Christ, Church and Community.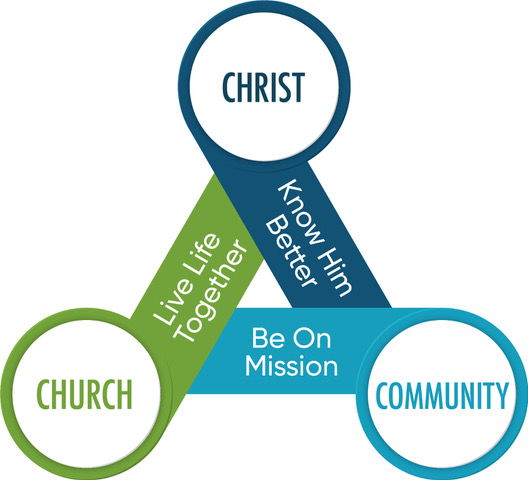 Christ
Our Church is committed to supply teaching and resources to help you know God better.
Church
We encourage everyone in our church community to live life together by meeting regularly. We encourage you to think beyond regular Sunday morning service and get connected to a weekly program and/or Connect Group. Connecting with others will be vital to your growth and integration into the CLCC family.
Community
We are committed to develop leaders of all ages to serve in the local church and the wider community of Cold Lake. As we focus on Christ and share the love and hope that we have, we will make an impact on our city. We trust that the Holy Spirit will direct us in how to best serve the needs of our local community. Local projects and outreach events such as Alpha will be some ways we will engage with our neighbours.
OUR VALUES
Our values reflect what is important to us at Cold Lake Community Church.
We value PRAYER, the PRESENCE of God, GENEROSITY, MISSIONS, the NEXT generation, UNITY, ENCOURAGEMENT and AUTHENTICITY.
(Attend a Connect 101 course for a more information on our values)
OUR STRATEGY
Our people are connected to CLCC, we want to always be leading them to a next step. We desire to create a culture where people are connected to God, walking in relationship with other Christians and are passionate about sharing their faith with others. Our strategy has been built with this in mind.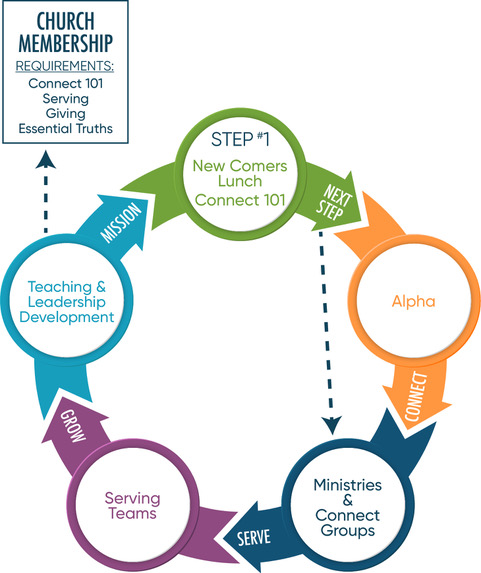 Statement of Fundamental and Essential Truths - English / Français
Ministerial Code of Ethics - English / Français